Ultimate Color Protect Hair Care Bundle
R 38000

R 380.00

Save R 50
✓ FREE NATION WIDE SHIPPING.
 For all orders over R500
✓ SECURE PAYMENTS
Your payment is completely safe and secure.
✓ 30 DAY MONEY BACK GUARANTEE
Simply return your product for a full refund.
We accept Credit Card`s through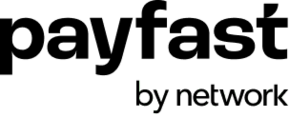 or Direct Bank Transfer.


Order and pay before the countdown ends to have your order sent today!
*Monday to Friday only.
Need assistance? Email us:
sales@manentail.co.za
or call 086-001-7467
---
---
Ultimate Color Protect Hair Care Bundle
*Exclusively on Online Den Only!
The Ultimate Colour Protect Hair Care Bundle, includes:
■ Colour Protect Shampoo
■ Colour Protect Conditioner
■ Shine on spray.
This is the Ultimate bundle of our mane n tail range hair products range that works best together for Thicker, longer, shinier and stronger hair!
Color Protect Hair Care Range by Straight Arrow makers of Mane 'n Tail. Mane 'n Tail is well known for it's specially formulated hair care products helping you to achieve longer and thicker hair but did you know that Mane 'n Tail also has a hair care range for colored hair?
Color Protect Hair Care Bundle Benefits:
Mane 'n Tail's Color Protect Hair Care Range allows you to color your hair whilst ensuring you still reap the benefits of obtaining longer, stronger and healthier looking hair. Even after coloring. This specially formulated hair care system for colored hair helps your color remain in your hair for longer, whilst at the same time keeps your hair remaining strong, healthy and shiny.
Color Protect Hair Care Range is a complete hair care system. The shampoo and conditioner need to be used in combination of each other for each wash.
Color Protect Shampoo
■ 
Enables your color to stay in longer when using before it's companion conditioner.
■ 
Contains micro-enriched proteins, strengthening, conditioning and cleansing hair but won't strip the color, therefore ensuring a longer lasting color life.
■ 
A unique formula which contains conditioning emollients that provide body, shine and manageability for healthy looking hair every time you wash.
■ 
Safe for all hair types, specially formulated for color treated hair.
Color Protect Conditioner
---