THREE Bottles of Joint Support - SAVE R600.00
R 1,19700

R 1,197.00

Save R 600
✓ FREE NATION WIDE SHIPPING.
 For all orders over R500
✓ SECURE PAYMENTS
Your payment is completely safe and secure.
✓ 30 DAY MONEY BACK GUARANTEE
Simply return your product for a full refund.
We accept Credit Card`s through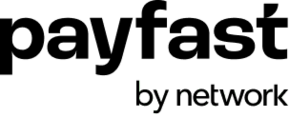 or Direct Bank Transfer.


Order and pay before the countdown ends to have your order sent today!
*Monday to Friday only.
Need assistance? Email us:
sales@manentail.co.za
or call 086-001-7467
---
---
Green lipped mussel powder benefits
GlycOmega-PLUSTM, GREENSHELLTM MUSSEL POWDER (cold extracted green lipped mussel extract) Used to reduce joint pain and increase joint mobility.
GlycOmega-PLUSTM provides a rich source of all major classes of glycosaminoglycans (GAGS), which are principal components of cartilage and the synovial fluid found in joints.
These GAGS provide flexibility, elasticity and tensile strength to the articular cartilage. The severity of arthritis is directly related to the loss of GAGS content with the joint and surrounding cartilage.
Stops inflammation and joint pain.
Supports connective tissue and joint function.
Rebuilds synovial fluid in joints, speed up repair of ligaments and tendons.
Rich in glycosaminoglycans (GAGs) and omega-3 fatty acids.
DUAL ACTION FORMULA.Green Lipped Mussel powder disrupts the COX-2 inflammation response to reduce pain and inflammation as well as increase joint mobility. Green Lipped Mussel Powder is also a natural source of the nutrients Glucosamine and Chondroitin used in the repair and rebuilding of cartilage.
Green lipped mussel powder has the added benefit of containing a complete natural source of both Glucosamine and Chondroitin.
180 capsules, take 1 to 2 capsules per day.
100% money back guarantee.
As used for:
Rheumatoid Arthritis
Osteoarthritis
Asthma,Skin
Hair and Nails
Circulatory Systems
Regular use reduces the risk of heart attack
Boosts the Immune system
Strengthens Bones and Teeth
Increases fertility in both men and women
Strengthens Nervous system.
Relieves all aches and pains related to Arthritis chronic conditions.
Helps reduce inflammation.
Can be used on dogs arthritis.
New Zealand's naturally farmed green lipped mussel is completely eco-friendly and sustainable. No fertilizers, herbicides, pesticides or artificial feeds whatsoever are used.
Caution:
Do not take this supplement if taking blood thinning medication, such as warfarin, without consulting your healthcare provider first.
Not recommended for persons allergic to shellfish.
---