Revitalizing Creme
✓ FREE NATION WIDE SHIPPING.
 For all orders over R500
✓ SECURE PAYMENTS
Your payment is completely safe and secure.
✓ 30 DAY MONEY BACK GUARANTEE
Simply return your product for a full refund.
We accept Credit Card`s through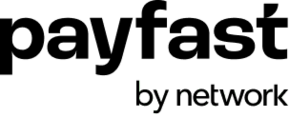 or Direct Bank Transfer.


Order and pay before the countdown ends to have your order sent today!
*Monday to Friday only.
Need assistance? Email us:
sales@manentail.co.za
or call 086-001-7467
---
---
Revitalizing Creme
Revitalizing Creme by Straight Arrow, makers of Mane 'n Tail is a leave-in moisture enhanced treatment which will soften and rejuvenate the hairs' stength and elasticity whilst nutrifying the scalp.
Revitalizing Crème Benefits:
Revitalizing Creme contains a special blend of natural herbs, vitamins, Aloe Vera and essential oils which assist in preventing split ends, dryness, frizz and breakage.
The treatment is a non greasy formulation developed to provide smooth, soft, shiny and more manageable hair.
Can be used on all hair types and is specially developed for chemically treated, synthetic or natural hair.
156g.
---