Hoofmaker
✓ FREE NATION WIDE SHIPPING.
 For all orders over R500
✓ SECURE PAYMENTS
Your payment is completely safe and secure.
✓ 30 DAY MONEY BACK GUARANTEE
Simply return your product for a full refund.
We accept Credit Card`s through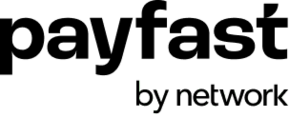 or Direct Bank Transfer.


Order and pay before the countdown ends to have your order sent today!
*Monday to Friday only.
Need assistance? Email us:
sales@manentail.co.za
or call 086-001-7467
---
---
Hoofmaker
Hoofmaker is the answer for silky soft skin and hands and beautiful nails.....
Hoofmaker Benefits:
This exquisite formulation of intensive protein enriched ingredients allows your hands and body to achieve a natural feel whilst moisturizing dry and cracked skin. The formula was originally formulated for horses to prevent dry, cracked and brittle hooves. When horsemen smeared the creme onto their horses hooves with their bare hands, they noticed over a period of time the  hoof with their human hands over a period of time they noticed a immense improvement in the condition of their hands and nails.
Hoofmaker Benefits:

Hoofmaker moisturizes dry, cracked skin on hands, feet and as well as on parts of body, especially dry knees and elbows.
Rejuvenates nails and protects them against damage, maintaining their strength and flexibility.
Conditions rough and calloused areas.
Restores vital nutrients and essential moisture to dry skin and nails in a non greasy formula.
A manicure and pedicure in a bottle.
Comes in 170g size tube, perfect to fit in your handbag.
---