Herbal Gro Spray Therapy
✓ FREE NATION WIDE SHIPPING.
 For all orders over R500
✓ SECURE PAYMENTS
Your payment is completely safe and secure.
✓ 30 DAY MONEY BACK GUARANTEE
Simply return your product for a full refund.
We accept Credit Card`s through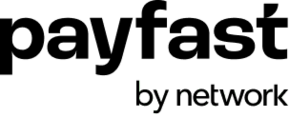 or Direct Bank Transfer.


Order and pay before the countdown ends to have your order sent today!
*Monday to Friday only.
Need assistance? Email us:
sales@manentail.co.za
or call 086-001-7467
---
---
Herbal Gro Spray Therapy
Herbal Gro Spray Therapy is a leave-in conditioning spray in a complete hair care system that is formulated with olive oil complex blended with natural herbs to nourish, strengthen, and fortifies hair from the root right to the tip.
Herbal Gro Spray Therapy Benefits:
Herbal Gro Spray Therapy provides maximum shine and detangling, leaving hair silkier and more manageable.
Gives maximum protection against damage from heat styling; use on wet or damp hair.
Moisturizes and strengthens the hair and helps protect against hair loss caused by breakage.
Safe and gentle for all hair types.
Comes in 178ml size.
---