Equine Shine On
✓ FREE NATION WIDE SHIPPING.
 For all orders over R500
✓ SECURE PAYMENTS
Your payment is completely safe and secure.
✓ 30 DAY MONEY BACK GUARANTEE
Simply return your product for a full refund.
We accept Credit Card`s through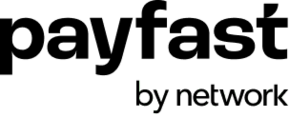 or Direct Bank Transfer.


Order and pay before the countdown ends to have your order sent today!
*Monday to Friday only.
Need assistance? Email us:
sales@manentail.co.za
or call 086-001-7467
---
---
Equine Shine On
Equine Shine On is an exclusive formula designed for instant high gloss shine that lasts. Equine Shine-On is pH balanced and assists in repelling dust providing long lasting prevention of coat stains.
Equine Shine On Benefits:
Equine Shine provides your horse with a high gloss shine that lasts and helps repel dust.
Long lasting protection from coat, mane and tail staining.
Keeps manes and tails tangle free.
Condition the horse's coat leaving it with a smooth, natural feel.
Saves on grooming time and can be used on dry or wet mane, tail and coat.
pH balanced formula with no unpleasant odor.
Equine Size 946ml Sprayer Bottle.
---