Equine Detangler
✓ FREE NATION WIDE SHIPPING.
 For all orders over R500
✓ SECURE PAYMENTS
Your payment is completely safe and secure.
✓ 30 DAY MONEY BACK GUARANTEE
Simply return your product for a full refund.
We accept Credit Card`s through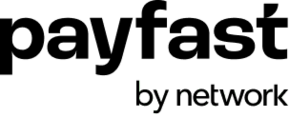 or Direct Bank Transfer.


Order and pay before the countdown ends to have your order sent today!
*Monday to Friday only.
Need assistance? Email us:
sales@manentail.co.za
or call 086-001-7467
---
---
Equine Detangler 
Equine Detangler is the solution for tangle & knot free manes & tails…
Equine Detangler Benefits:
Equine Detangler comes in ideal size 946ml spray bottle for your horse.
Friction free slip for reduced grooming damage.
Conditions and fortifies hair strands.
Keeps mane and tail more manageable for grooming and braiding.
Assists in achieving and maintaining longer, healthier manes and tails.
Works effectively on wet and/or dry manes and tails.
Non-fragranced, pleasant, non-sticky formula.
946ml Size Spray Bottle.
---