Anti-Frizz Combo
✓ FREE NATION WIDE SHIPPING.
 For all orders over R500
✓ SECURE PAYMENTS
Your payment is completely safe and secure.
✓ 30 DAY MONEY BACK GUARANTEE
Simply return your product for a full refund.
We accept Credit Card`s through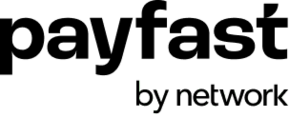 or Direct Bank Transfer.


Order and pay before the countdown ends to have your order sent today!
*Monday to Friday only.
Need assistance? Email us:
sales@manentail.co.za
or call 086-001-7467
---
---
Anti Frizz Bundle Includes
 This bundle includes everything you need to remove Frizz and keep your hair Frizz free for good.
Herbal Gro Shampoo and Conditioner - 355ml Each
Humidity is the main culprit for your annoying hair Frizz. This is where our Herbal Gro range comes in.
The herbal Gro range has unique patented Ingredients that:
Attacks Frizz at the source by re-hydrating your hair.
Locks in Moisture to avoid Frizz later on.
Review for Herbal Gro Range
"I was using the original Mane 'n Tail but I seen this on amazon.com and thought I'd try it . I love it ! Instantly after the first time my scalp isn't tight , My hair looks so healthy, and my hair which is usually a frizz bomb on humid days stayed calm and shiny! All after one use! I look forward to continued use and younger looking hair !"
Mane 'n Tail Revitalizing Cream - 156g
Mane 'n Tails revitalizing cream contains Aloe Vera and essential hair oils that keeps moisture locked in your hair strands.
Revitalizing Cream will:
Tame annoying hair Frizz
Smooth Hair
Encourage healthy looking shine
After washing, apply a dash of hair serum in your hair. Work it through your strands before you begin drying your hair.
Review for Revitalizing Cream
"I've only been using this product for a few days but I can already tell a difference in my hair! It is very shiny and frizz-free. I will definitely be ordering more."
Mane 'n Tail Daily Hair Strengthener - 175ml
Damaging hair routines which include; heating and chemical styling also play a part in causing hair Frizz. If you do want to keep using Hair Dryers, curling irons, straighteners and alcohol based products, we recommend using Mane 'n Tail Hair Strengthener daily.
This product s designed to:
Protect your hair against curling Irons and Straighteners
Heat from blowing dryers
Chemical styling
Prevent nasty split ends.
Mane 'n Tail Hair Strengthener is alcohol free and can be used daily.
Review for Daily Hair Strengthener
"I have a lot of hair, on the wavy/curly side which is prone to frizz. My hair was beginning to be dry and damaged using other shampoos/conditioners and that is why I decided to try this. This daily hair strengthener works great at protecting my hair and taming my texture; I don't have to use a lot and use it up to 5x per week, especially after swimming and working out -- it would probably be a great summer duo!"
This bundle includes everything you need to live a Frizz Free life. If this bundle does not get rid of your frizz, please return it within 30 days and we will send your money back. No questions asked!
---