Original Mane 'n Tail Bundle - Contains Collagen
✓ FREE NATION WIDE SHIPPING.
 For all orders over R500
✓ SECURE PAYMENTS
Your payment is completely safe and secure.
✓ 30 DAY MONEY BACK GUARANTEE
Simply return your product for a full refund.
We accept Credit Card`s through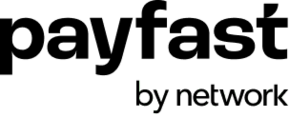 or Direct Bank Transfer.


Order and pay before the countdown ends to have your order sent today!
*Monday to Friday only.
Need assistance? Email us:
sales@manentail.co.za
or call 086-001-7467
---
---
The Original Mane 'n Tail bundle by Straight Arrow includes original Mane 'n Tail Shampoo and Conditioner.
The Original Mane 'n Tail Shampoo benefits:
The Original Mane 'n Tail Shampoo contains a rich fragrant lather providing "down to the skin" cleaning, ideal for removing dirt and debris from your hair without stripping natural oils.
Gentle, balanced pH formulation providing optimum body, shine and manageability.
Micro-enriched protein formula filled with moisturizers that condition leaving your hair shiny and soft.
Regular use enhances hair health and appearance.
Available in 355ml and 946ml.
The Original Mane 'n Tail Conditioner Benefits:
Mane 'n Tail Conditioner is a unique formulation for a renewed, lustrous healthy look preventing hair damage and split ends.
The natural oils in the formula nourish and condition hair and scalp whilst providing essential moisture to dry, damaged or neglected hair.
Keeps hair tangle free, soft, manageable, while helping to achieve and maintain stronger, thicker and healthier looking hair.
Can be used as a leave-in or rinse out conditioner, depending hair type and condition.
Safe for all hair types.
355ml Size.
Also comes in Jumbo Size 946ml.
Mane 'n Tail Bundle Video Review:
---