Spray & White Shampoo - 946ml
✓ FREE NATION WIDE SHIPPING.
 For all orders over R500
✓ SECURE PAYMENTS
Your payment is completely safe and secure.
✓ 30 DAY MONEY BACK GUARANTEE
Simply return your product for a full refund.
We accept Credit Card`s through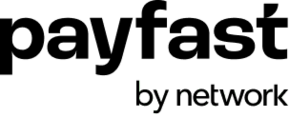 or Direct Bank Transfer.


Order and pay before the countdown ends to have your order sent today!
*Monday to Friday only.
Need assistance? Email us:
sales@manentail.co.za
or call 086-001-7467
---
---
Spray & White is a revolutionary deep cleansing, colour-enhancing shampoo/conditioning spray for horses.
For Whiter and Brighter Coats, Maine and Tails
Spray 'n White benefits:

Deep cleaning, color-enhancing shampoo and conditioner
Optical brighteners add incredible intensity to coats of white or light colored horse in less time with a penetrating even application
Highlights and intensifies white, gray and gold tones
Helps with the removal of tough stains including grass, manure and urine
Gentle and safe pH balanced formula contains no bleaches or peroxides
Available size: 946ml
---