Hoofmaker 946ml Pump
✓ FREE NATION WIDE SHIPPING.
 For all orders over R500
✓ SECURE PAYMENTS
Your payment is completely safe and secure.
✓ 30 DAY MONEY BACK GUARANTEE
Simply return your product for a full refund.
We accept Credit Card`s through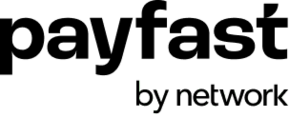 or Direct Bank Transfer.


Order and pay before the countdown ends to have your order sent today!
*Monday to Friday only.
Need assistance? Email us:
sales@manentail.co.za
or call 086-001-7467
---
---
Hoofmaker 946ml Pump
Hoofmaker 946ml Pump, the original hoofmaker by Straight Arrow originally developed for horses hooves.
Hoofmaker 946ml Pump Benefits:
Hoofmaker 946ml Pump comes in a convenient pump jar easy to dispense for use on your horse.
A deep moisturizing formula which helps to reduce dry and brittle hooves.
Protein enriched formula conditions the whole surface of the hoof as well as the coronary band, walls, frog and sole.
Regular use will maintain stronger more flexible hooves.
Does not contain pine tar or petroleum.
Not greasy or sticky.
---